Windpants
From the catwalks of fashion week to your swim bag, the swishy windpant is a rising star in the men's fashion game.
If you are looking for something incredibly unique that you won't see on most guys, then windpants are the best choice for you. They are incredibly comfortable, super stylish, and easy to pair with the rest of your outfit. You want to stand out, not blend in with the crowd and these swishy pants will definitely help.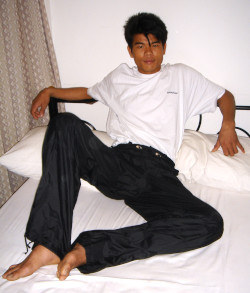 Comfy at home.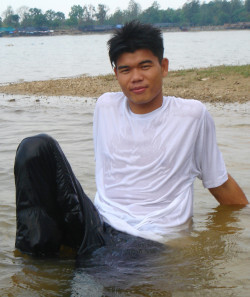 Cool on the beach.
Comfy Beachwear
Classic wind pants have a retro style that brings you back to the 70s and 80s NBA warmup pants. They are lightweight, colourful, and fun not only to wear but to look at. Combined with a sports shirt and/or anorak, these are pants that you can really build an beach outfit around. They will also provide additional insulation in cool weather or water.
These versatile lounge pants are great to wear just by themselves, on the beach, in the pool, or as sleepwear. No additional underwear is needed unless you want to. You'll love the way they massage your legs as you walk or swim around.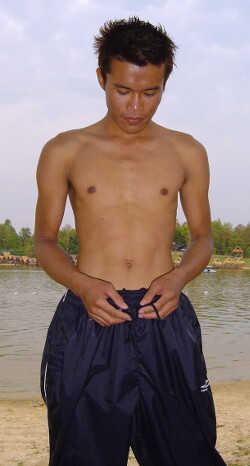 Elastic waist with drawcord.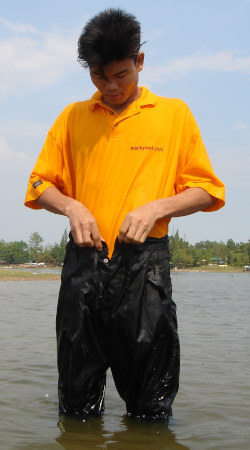 Front opening with button closure.
Lifeguards
In hot climates, windpants are part of the lifeguard uniform, mainly for UV sun protection. Lifeguards go into the water often, but these clothes dry so quickly, they can wear them all day long.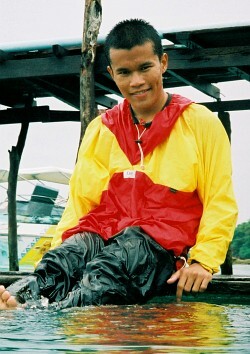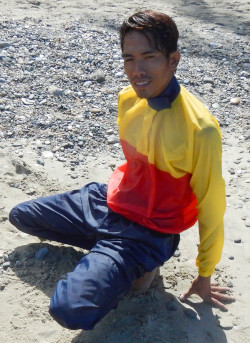 Billowing Windpants
Due to their wide and loose design, windpants tend to billow a bit when worn in water. This is easy to manage as they are thin and light. Simply push the air out or pull on the waistline so the air comes out on top.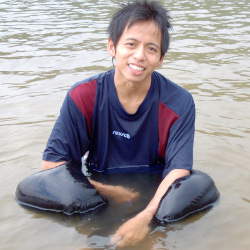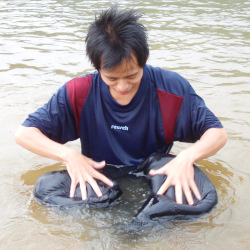 Pool Swimwear
Most pools will only allow nylon or polyester swimwear in the water, to protect their filter systems from fluff. Thin windpants with a matching top are a good choice for modest swimwear, or for many pool based watersports like kayaking.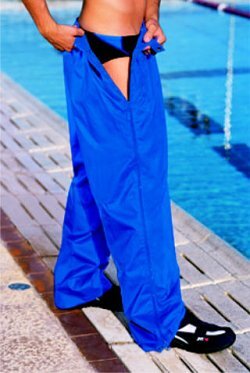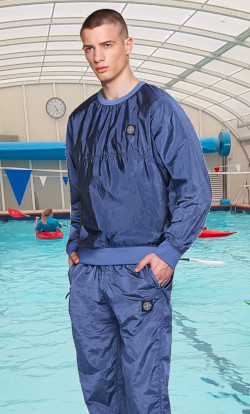 Make sure you pay attention to sizes and the fit of these pants. Some of the choices are slim fit and those should be worn as such. If you like the look of the slim fit pants but want a baggier option then try going up in size.
Shoes
Shoes are going to be a big part of making these pants work with any outfit. The windpants can be paired with sandals, sports boots or durable sneakers. The more athletic pants should be worn with sneakers only, as that is the best pairing.

Your Comments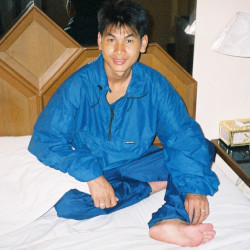 My wind pants and hoodie are so soft and cosy. Great for lounging, sleeping, swimming, and for pool parties. They don't shrink up when being dried, so its a great buy. ~Nui, Thailand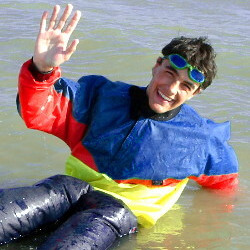 I buy these for my son because he hates jeans. He asked me to get him more so he can play beach ball and go swimming in these pants. They are comfortable and easy to wear. ~Tom, Brighton, England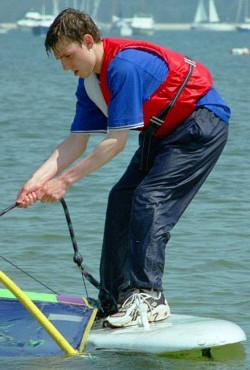 For windsurfing I like these pants best. They are lightweight and easy to swim in. ~Ryan, Poole, England
Shell Pants and Ponchos
by Andre and Chris, Philippines
When it rains very hard we put on our windpants with ponchos or rain capes. They are very light, windproof, and water-shedding, while remaining a lot more breathable than true waterproof pants. When the rain stops, they dry as quickly as the ponchos and we're ready for another rain shower or sudden swim.
We often go into the water and found it very comfortable to wear only our windpants and ponchos when swimming or hiking through the wet rain forest. If that gets too hot, we wear a wet sweatshort or cotton shirt underneath to keep us cool.