Layering Your Tall Tee
Korean Boybands like BTS made the layered Tall Tee look popular even as swimwear.
A tall tee layered over a long sleeve swim shirt for a look that says you understand a trend without taking yourself too seriously.
The elongated t-shirt is perfect to layer clothing. Whether you just want an excuse to wear out your favourite basketball jersey in the pool but want a t-shirt under it, or you want to offset the amount of black you are wearing with a long sleeve shirt underneath, this look has you covered.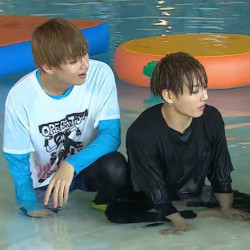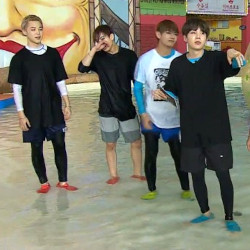 Here we see the boys layer shorts and tees with longer length swim clothing. Not only does this look like it would be incredible comfortable but they also manage to make swimwear look fashionable.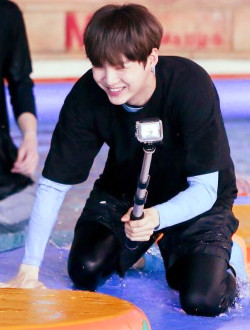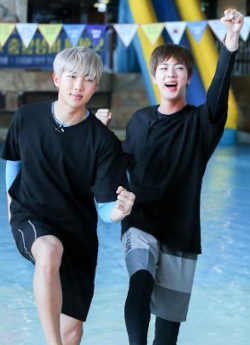 Longer length tops are incredibly practical at the pool, not only can they be tucked into your pants so they stay put when you splash arund, but they also add that extra layer of warmth over your bum, whilst keeping you looking cool in pool.