Beach Sun Suit
Loose fit and good ventilation make this beach suit ideal for outdoor fun in hot weather.
Made from thin nylon or polycotton fabric, this soft beach suit feels great on land and in the water. It dries quickly in the breeze so you can wear it all day. No need to wear anything underneath.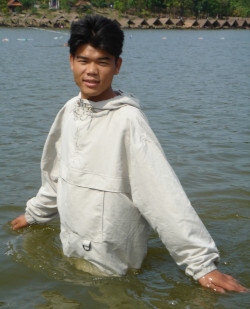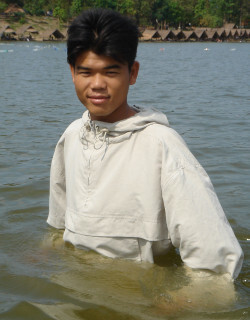 The lightweight fabric makes this a comfortable bathing suit for chilling out on the beach or in the pool, rather than fast swimming. It feels soft and gentle as it floats around you.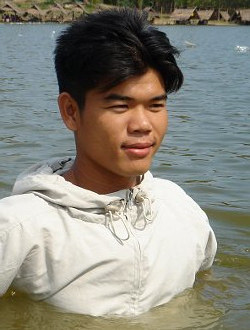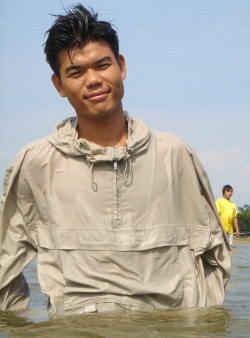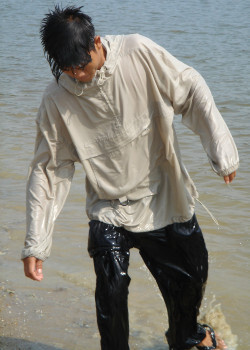 Protect Your Head with a Hood
You may find the hood helpful as it keeps your head safe from sunburn. Some hoods are quite large and can cover your face for better sun protection, but this may get in the way when swimming. An adjustable draw cord on the back can help. The hood folds out of the way when you don't need it.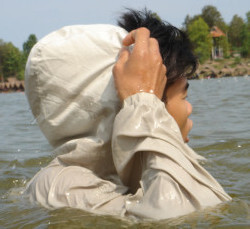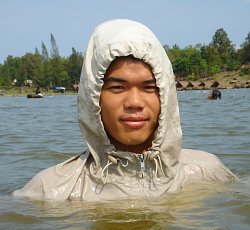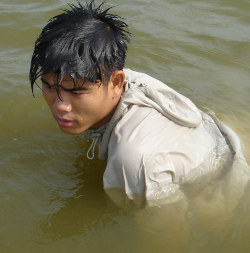 Long Sleeve Beach Suit
The bright colour reflects sunlight, the breathable fabric is loose fitting and airy. When you get too hot you can soak it for evaporation cooling.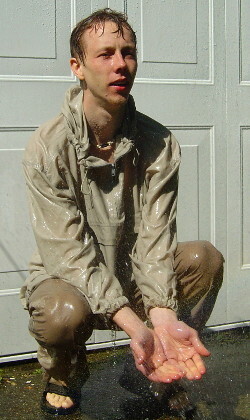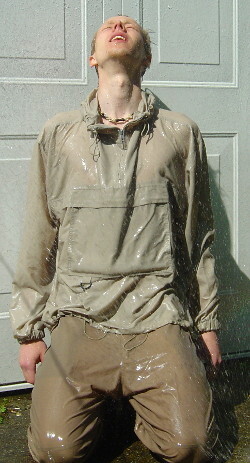 Short Sleeve Beach Suit
This lightweight suit is great for early morning or evening beach fun when there is less of a sunburn risk. The short sleeve top and 3/4 length pants make swimming easy and fun. The front pocket keeps your small things safe, like keys, money for the beach restaurant, and your sun glasses.