Sun Protection Swim Shirts
Swim shirts are the lightweight sun protection choice for keen swimmers. Initially worn as rashguards by surfers, swim shirts are now part of everyday swimwear. They streamline your shape and don't slow you down.
Loose fitting water shirts provide comfy sun cover, feel good and dry quickly. With an airy fit they are ideal for many water sports. You can layer them for warmth or fun fashion.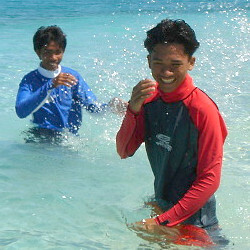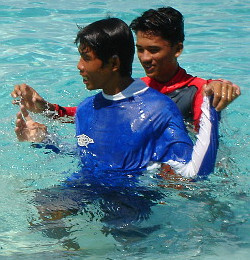 Cool Cotton for Hot Weather
Locals in hot countries usually swim in cotton clothes which provide a refreshing cooling effect in addition to sun protection. They soak up more water that sports clothes and dry slowly so you can keep your cool for a while. Cotton also feels soft on the skin, both wet or dry.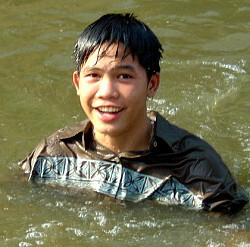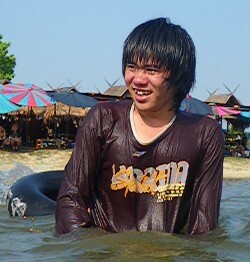 Reader Comment
by Toey, Chiang Mai, Thailand
When my friends and I go to the lake, we don't need any swimwear. We jump into the water in the clothes we already wear, like tees, jeans, and hoodies. They keep us safe from sunburn and dry in the heat on our way home.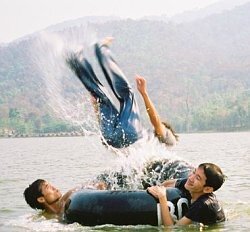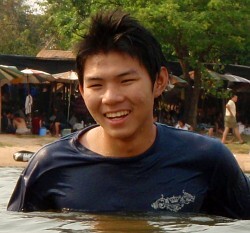 Windshirt and Windpants
Anoraks and windshirts have a loose airy design that keeps you covered but well ventilated when moving around. Made from a breathable fabric they are comfy to swim in and dry quickly in the breeze, ready for another dip. Combined with thin nylon pants they make a cool sunsafe swimsuit you can wear all day long in and out of the water.