Hood Design
On some garments the hood can be folded away into the collar when not required, useful on windy days or for swimming. This is more versatile and may give the garment a nice elegant style.
Clear vision is very important out on the road when you go cycling or enjoy a walk in the rain. Hooded cycling garments have windows on each side to shield you from rain, yet give you a reasonable chance to see what's coming.
If you wear glasses, a non-cotton ball cap (baseball cap) under your hood keeps the rain off your face. Put the cap on, then pull the hood up over it. Even though most rainwear has a vestigial bill on the hood to protect your face, your glasses will still get spattered without that cap.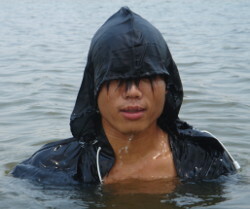 This hood is too large and may cover your face or flop around. Big air pockets can form underwater.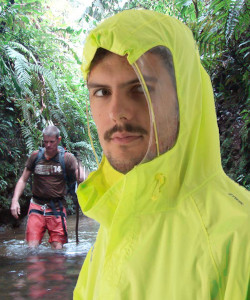 Hood with side windows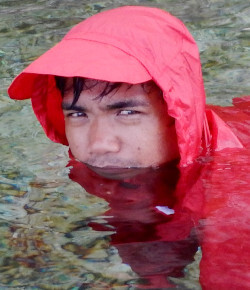 Hoods with a stiff bill to avoid rain drops on your face.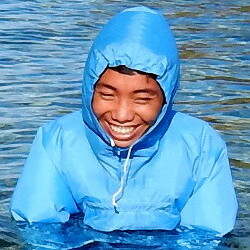 Simple hoods have one seam on top.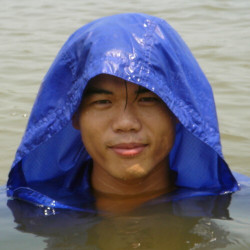 Two seams make for a better fit.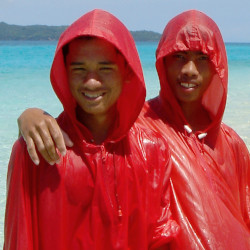 Optimal sun protection
Hood Sizes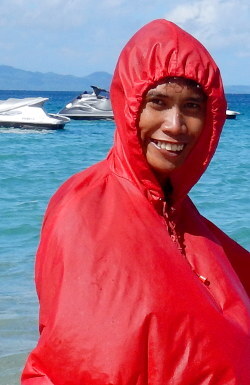 Loose fitting sun hood for better ventilation in hot weather, great for beach swimming or for hiking.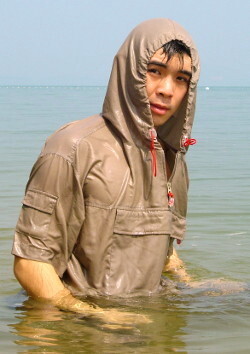 Adjustable mid-sized hood works best for most activities. An strap on the back lets you change the size of the hood, depending what you wear underneath.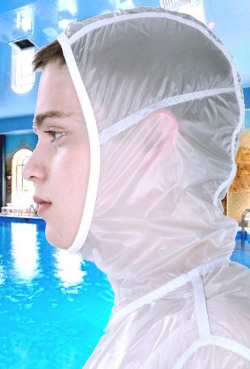 Tight fitting hood for swimming, snorkeling, and fast water sports. It should turn with your head and not obstruct your view.
Tight Fitting Hoods
The tight fitting hood gives you good visibility, essential for many watersports and outdoor swimming. The small face opening reduces wind and spray hitting your face. The back is slightly loose so it turns with your head.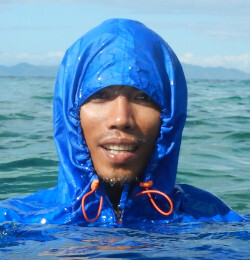 Some hoods are stiffer on top to stay open.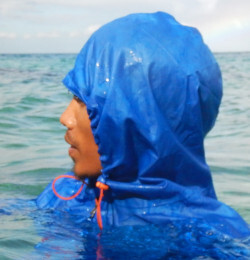 Hoods may cover your forehead but not your eyes.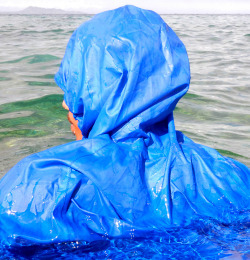 The loose area in the back allows for easy head turning.
Loose Fitting Hoods
When you want more comfort than function, loose fitting hoods offer room for a hat or just better ventilation. but may not turn with your head as well as tighter ones. Good for sun protection, relaxed bathing, or for warm-up clothes worn over swimwear between pool training sessions.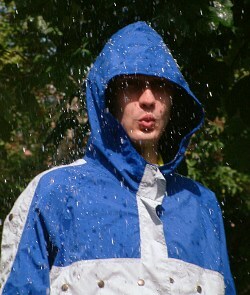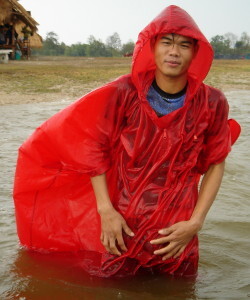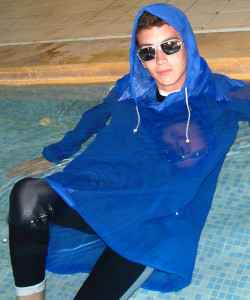 Hoods with Good Seal
A good seal reduces the amount of water that comes in around your face. Your hood will never be 100% waterproof, but you can get a close fit for fast action sports or in windy conditions. Some hoods have an extra inner seal, others just wrap the edge around your face
These hoods are useful for immersive watersports, where your head briefly goes underwater, like kayak rolling. They combine a tight fit with a loose spray cover. The inner can be pulled tightly around your face to reduce the amount of water coming in, while the outer shields you from sun or spray.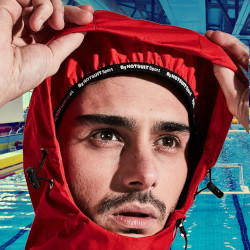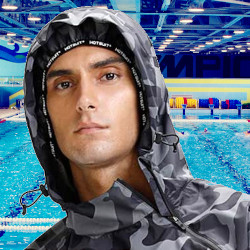 Versatile Hoods
Better hoods can be worn loose or tight, depending on your sport. Some have a strap on the back that lets you adjust their volume, so you can wear them tight or loose. Streamlined hoods with a tight fit are best for immersive watersports.