Smock (old term for Cagoule)
A smock-frock or smock was an outer garment traditionally worn by rural workers, especially shepherds and waggoners, in parts of England and Wales from the early 18th century. The traditional smock is made of heavy linen or wool and varies from thigh-length to mid-calf length.
Today, the word smock refers to a loose waterproof garment worn over your clothing, made from nylon or polyester fabrics. The name smock is still used for some outdoor pullovers. Cheaper than other forms of outer garments, they are both durable and washable.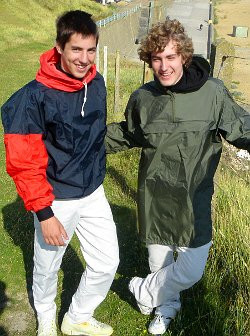 Short smock and long cagoule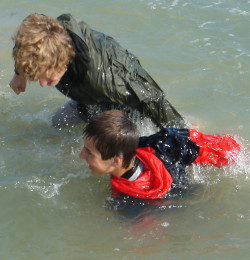 Smocks avoid sunburn and windchill on the beach when playing in the water.

Smocks are similar to canoeing cags or anoraks but of a simpler design. With matching trousers they prevent cold air and water passing through. Most are shorter than a long cagoule, thus better for active water sports and open water swimming.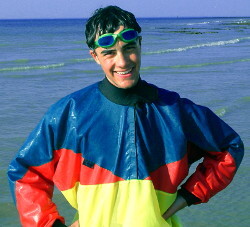 The "round smock" has a pullover style with an open neckline and a flat, round collar.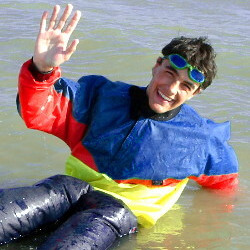 The compact design makes water play more fun.