A-Shirts, Singlets, Tank Tops, and Vests
There is some confusion caused by the usage of these terms. The term "tank top" is mainly used in the United States and Canada whereas the term "singlet" (vest) is mainly used in the United Kingdom and Australia.
The key difference between tank top and singlet is their fit. Tank tops may be loose fitting or tight fitting whereas singlets are always tight fitting.
The design always is simple: neck and armholes are often reinforced for durability. They are also sometimes made long to make tucking into a pair of shorts or jeans easier. In almost all cases, they have no button, collar, or pockets.
An "A-shirt" is short for "athletic shirt" because it is often worn in sports, such as basketball, and track-and-field events, like mud runs. Singlet can also refer to a one piece tight fitting garment worn by wrestlers.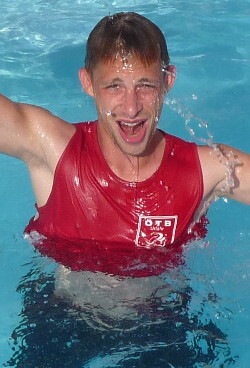 The Tank Top got its name because it was worn in a Swimming Tank (pool).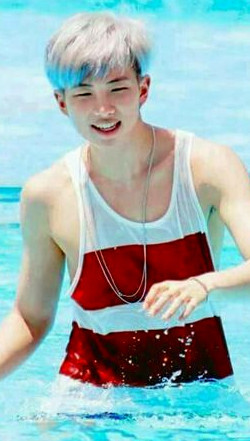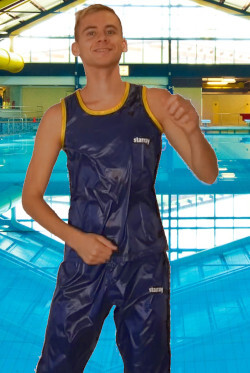 Pools prefer thin nylon or polyester swimwear over cotton, like this comfy swimsuit from Starray.
Tank Top
In warm weather tank tops are popular for beach games, both on land and in the water. If youre looking for a stylish and youthful look but you prefer a bit of cover when you're in the pool then tank tops or tankinis are for you.
Sleek and flattering, available in a range of fabrics, these swim shirts make you look your best, whether doing some lengths or relaxing on the beach.
Standard fit tank tops skim the body with a slight contour. A tank top consists of a sleveless shirt with low neck and different shoulder straps width.
It is named after tank suits, one-piece bathing costumes of the 1920s worn in tanks or swimming pools. The upper garment is worn commonly by both men and women. A matching set has a classy, vintage appeal.

Tankini
Eager to show off your muscles? Try a sexy tankini swimsuit and brief bottom combo or shop for a skirtinis or shortinis for a more modest, yet stylish, look. No matter what you buy, you're sure to look confident and beautiful wearing your tankini bathing suit.
The tankini is a bathing suit combining a tank top, mostly made of Spandex and Cotton or Lycra and Nylon, and a bikini bottom introduced in the late 1990s.
This type of swimwear is considered by some to provide modesty closer to a one-piece suit with the convenience of a two-piece suit, as the entire suit need not be removed in order to use a toilet.
Tankinis come in a variety of styles, colors and shapes, some include features such as integrated push-up bras. It is particularly popular as children's beachwear, and athletic outfit good enough for a triathlon.
According to Katherine Betts, Vogue's fashion-news director, this amphibious sportswear for sand or sea lets users go rafting, play volleyball and swim without worrying about losing their top.
Giving you the convenience of a bikini with the coverage of a traditional swimsuit, tankinis are a fab option if you can't choose between the two. You can coordinate or mix up the top and bottom half however you like, black shorts and a colourful top is always an eye-catching combo.