Tracksuits for Watersports
If your sports involve swimming in clothes consider an unlined tracksuit

, the most versatile kit for activities where you or your team get wet repeatedly.

They are robust but lightweight outfits for outdoor activities. The quick drying and lightweight fabric is comfortable on land or in the water. Even when wet, it protects you from the cold and against bruising. Combine it with rainwear on wet or windy days.

They don't hold much water to weigh you down after you get out. Most of it soon runs out and your suit dries quickly. Even when wet, it protects you from the cold and against bruising.
Inexpensive Swimsuits
Tracksuits can be used as inexpensive swimwear that avoid sunburn, provide a comfy and wholesome swimming experience, and feel pleasant as they dry in the breeze after you've been in the water.
An unlined tracksuit should always be in your swimbag. You can wear it anywhere, in the mall or in the pool. It is great fun for swimming, especially aquatic resistance training.
Wetsuit Cover
Tracksuits can go over a wetsuit to protect it from damage when you go canoeing or enjoy similar activities. If you don't have a wetsuit, wear a tracksuit over fleeces or thermals, not cotton.
Your Complete Outfit for Aquatic Fun
Matching tops and pants make this a practical outfit on land and in the water. The advantage of these clothes is that you can also wear them when you're not swimming.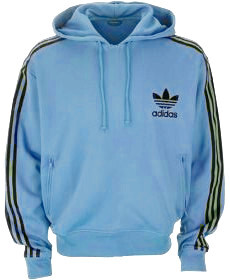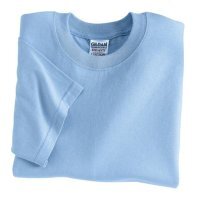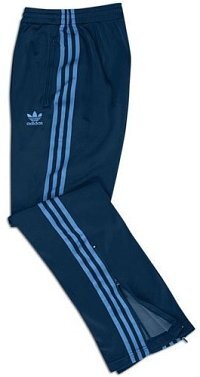 Points to look out for
Unlined is better. A single layer dries quicker and holds no pockets of water or air which can get in the way of your sports.

The tracksuit bottoms should have a drawstring around the waist so they don't slip down when wet.

Wear a T-shirt or thermal top underneath for extra warmth and comfort. It keeps the zip off your skin.

Make sure it all fits well. Try it first in a pool or bath before your wear it for any water sports.
Warm up for Swimming Competitions
It is essential that you are properly clothed on poolside between races to keep your muscles warm, regardless of the poolside environment. After warm up or between heats, wear your club T-shirt on poolside. Have a few spare T-shirts to hand as they will get wet quickly.
Warm Tracksuit
You may also want your tracksuit to keep warm and retain muscle heat. A hooded top keeps you warmer as you lose much heat from your head. A club branded tracksuit is highly encouraged, as it really makes you look and feel part of the team, especially when attending swimming events.
After Competition Swim
When you go home, especially on cold winter days, you need to keep warm in dry clothes. Bring spare clothes if your team has a tendency to throw people into the pool after a competition. Teams often go for a relaxing swim to chill out. Many keep their damp warm-up clothes on as there is seldom the time to change.