Sportswear for Boats
When boating you'll be out of the water most of the time

, but after a while your clothes will get wet from splashes or falling into the water. Below are some clothing tips our team found helpful.
Canoeing
Canoeing is a watersport and you will get soaked sooner or later. Be prepared to go into the water fully clothed to carry a boat or recover from a capsize. Dress for immersion.
Warm fleece clothes under a windproof shell keep you warm, even when wet. In hot weather you may find casual clothes and sportswear best. A wet hoodie keeps you cool and provides good sun protection.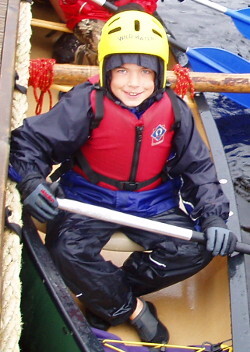 Dress for immersion.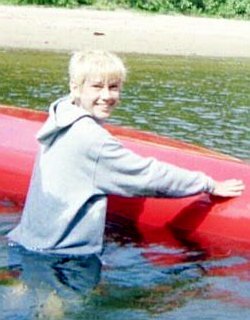 A capsize is part of any fun canoe trip. Dry is not an option.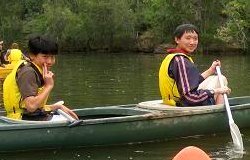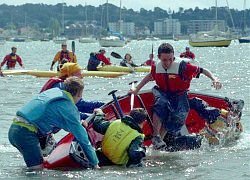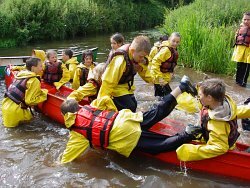 Kayaking
Kayaking done properly is an immersion sport. You get splashed from the paddle, go through waves, roll the boat, and do a wet exit. The right outfit helps you make the most of&nbspit. If you only go for a short casual paddle, you may want to keep your regular clothes on and change into dry kit afterwards.
Your clothes will get wet right from the start. Comfort is essential so you can fully enjoy this splash sport. We try all our kayak clothes in the bathtub first, then in a pool if possible. Otherwise we swim in the sea to make sure it all fits well.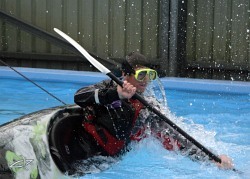 Brace to stop a capsize.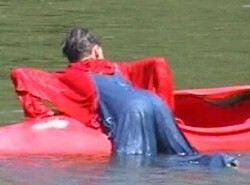 Jeans and hoodie keep you cool in hot weather and warm in the water.
Pool Training
In the pool you can learn and improve your skills. The water is warm, so we jump right in with our usual paddling clothes for realistic training and to build strength. The pool is a good place to try out different paddling clothes. While it is great fun to soak one outfit and another, we get a good idea of which clothes feel nice in the water, and which to avoid.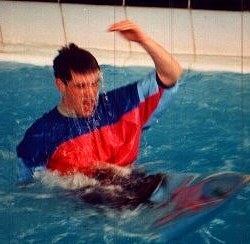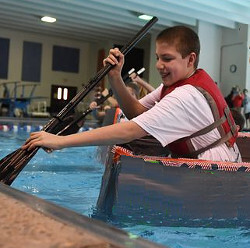 Windsurfing and Stand-up Paddling (SUP)
This sport is a constant up and down. Falling in and climbing out of the water is an major fun part of this sport. We prefer comfy sportswear and windbreakers for this very immersive sport. Going fully clothed reduces the risk of sunburn, cuts and bruises, and keeps us warm.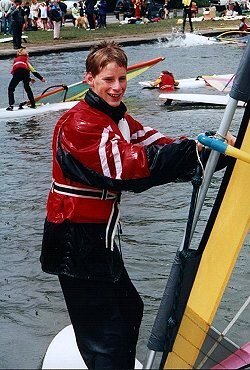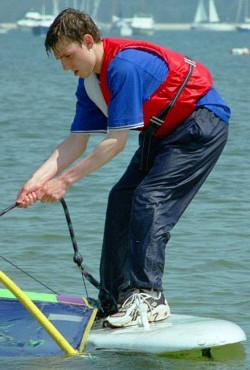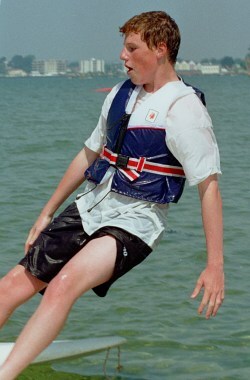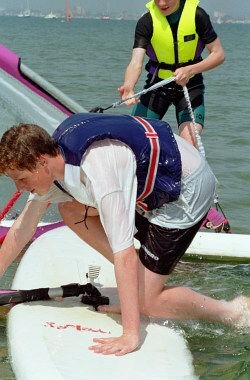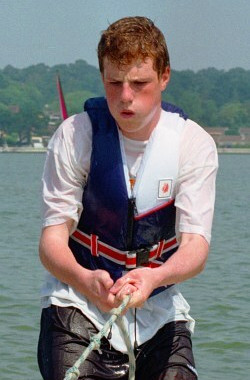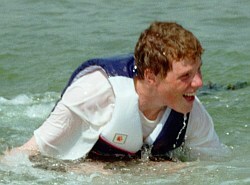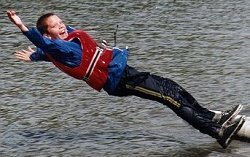 Falling in is part of the game.