Jumpsuits
Jumpsuits are one-piece overalls designed for comfort

. Some come in a thin and soft fabric that feels great when dry or in the water.

As the name implies, these suits are great for jumping around and water play. They stay put no matter what you do, useful where sun protection or jellyfish stings are a concern.

For swimming we can recommend this outfit if you don't like the tight fit of Lycra suits. Make sure you buy the right size with room to move, since the fabric doesn't stretch as much as Lycra.

You wonder why you would want to swim in a jumpsuit? Easy! It causes extra drag resistance in the water, which in turn requires more effort and thus builds up strength, stamina and endurance.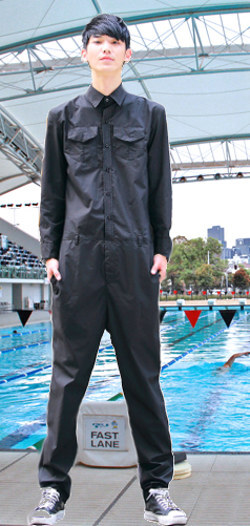 This thin polyester suit feels like a soft cotton shirt.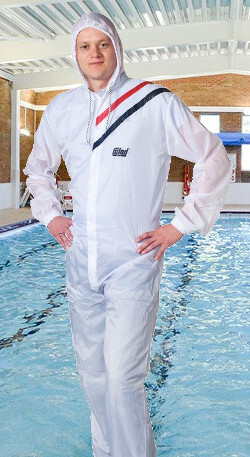 The nylon fabric is friendly to the pool filters as it doesn't fluff off any lint.